Oct 14 2019
Nov 8   WOODEN BOX BAND as LFMC guest, Scottish Hall, 7:30 pm start  Blackboard to start the evening – one song please.
Nov 22 – Club Night – Entry $2, doors open 7:30 pm. Light supper.
Member Xmas Party – December 13 – Entry $5, plus a contribution to a festive supper please.  Kevin Watson (027 488 5397) is organising the member concert – please let him know if you are performing 1-3 songs.  Depending on blackboard numbers, you may be asked to perform less than 3.
No club night in December.
*************************************
D.A.L.E. House Concerts:
Nov 2    See Australia's foremost fiddle player Lindsay Martin alongside NZ's singer/songwriter Victoria Vigenser at the Scottish Hall, 7pm doors open $20   WE MAVERICKS TOUR NZ  Finishing early for Rugby Final.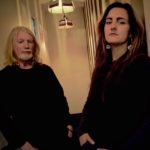 Nov 23 – Favourites Erin Manu, Frank John and bass player Rob Greenfield play a house concert at Chris & Barb's – $15  bring a plate to share, byo. 7pm for 7:30 pm concert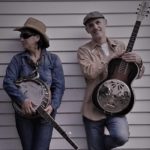 Dec 8   Exceptional bluegrass banjo player BB & Alex (guitar) from U.S.A. at Dale's – $15 bring a plate to share, byo.  Jo Sheffield to open concert. 3pm for 3:30 pm concert.