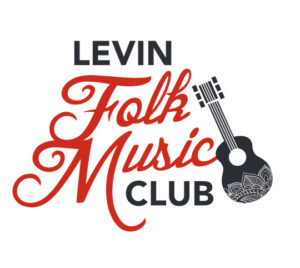 The Levin Folk Music Club has been a longstanding part of the New Zealand folk music scene, and a very popular place for  many New Zealand and International artists to perform.
The Levin Folk Music Club became an incorporated society in 2011 and has a growing membership base.  A monthly newsletter is available by email to any interested person by subscribing free on this website.  On Facebook, look for current gig information and club news on the Levin Folk Club group.
Currently the Levin Folk Music Club Inc. has 2 meeting evenings per month, however there is no guest concert held in the month of January and no club nights in December/Jan.  Instead, there are often socials and member concerts.
The regular nights are:
The Club Concert meeting on the second Friday of each month.  This usually starts with a blackboard of local musicians and is followed, after supper, by a guest artist performance.  On occasion, the format may be reversed or a special concert may be added to our regular nights.  The Committee reserves the right to amend the format when circumstances dictate.  Doors open at 7:00pm for a start at 7:30 pm.   Remember – 1 song only of 5 mins duration.
The fourth Friday of each month is Club Night.  Start time is 7:30 pm.  A great night to show off a new song – all welcome.
The Levin Folk Music Club uses the Horowhenua Scottish Society Hall at  155 Bartholomew Road, Levin.  HSS has a strict "No Alcohol/Drugs" policy.
Visitors are always welcome and the LFMC encourages visitors to come to both the club concert night and the club nights. If you do wish to perform on the Concert night blackboard, please let the door greeters know when you arrive and they will direct you to the compere from 7:00pm onwards.
Admission prices
Club Concert night (This includes a modest supper):
Prices updated 1 November 2022
Members:               $7.00 (includes members of other Folk Clubs)
Non Members:       $12.00
Children/students:  $3.00
Club Night: Gold coin donation
Membership fees
The annual membership fee is $25.00, with the Club's new financial year running from 1 July 2023 to 30 June 2024 inclusive.
Membership from February 2024 to June 2024 inclusive is discounted to half price – $12.50.
See Downloads section for Membership Application or Renewal form.